List of things to see in Lisbon in 3 days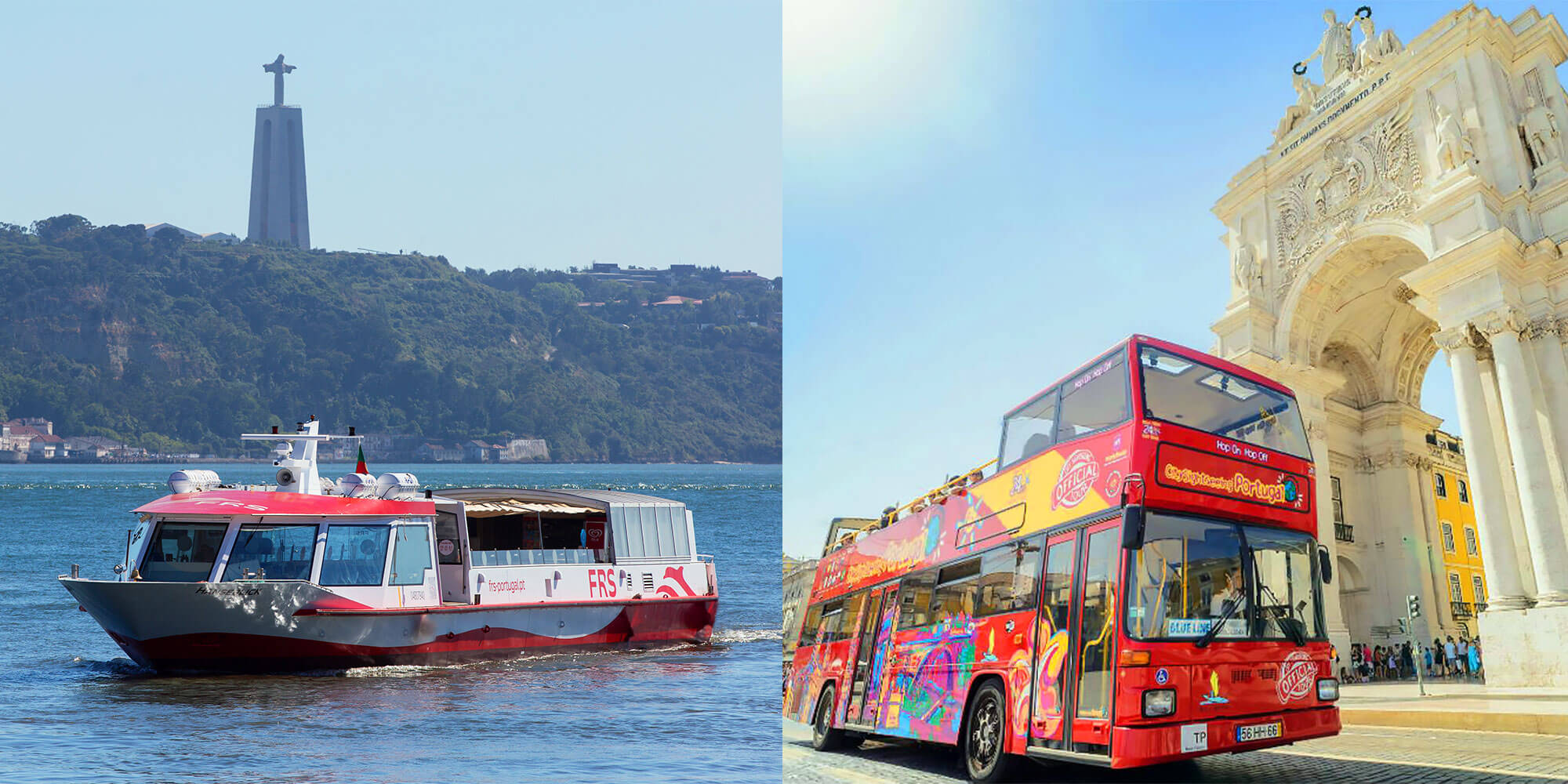 Do you want to visit Portugal and don't know what to see in Lisbon in 3 days? The Portuguese capital is one of the most popular holiday destinations in the world, due in large part to its pleasant climate, its historical and architectural richness, the character of its people and its exceptional gastronomy. You must come and see it!
In Lisbon there are hundreds of things to see and do, but as not everyone can afford a long vacation and visit every corner of this great city, it is best to focus on the most important points of interest.
So grab a pen and paper and pay close attention, because today we bring you this very complete article with everything you need to know about Lisbon in 3 days. Here we go!
What to see in Lisbon in 3 days: 3 essential tours
Here are some of the best ways to get to know the most emblematic places and attractions in Lisbon in only 3 days.
Each of the following itineraries is designed to be completed in the shortest time possible, although our recommendation is that you let yourself go and enjoy everything that catches your attention.
DAY 1
Any list of what to see in Lisbon in 3 days should start with a visit to the Alfama district. This is one of the most picturesque places in the capital, famous for its irresistible bohemian atmosphere, its steep slopes and the spectacular views it offers of the entire city. The perfect setting to take the first photos of your trip!
After losing yourself in the streets of Alfama, it's time to go up to the hill to visit the Castle of St. George, an architectural delight of the medieval era (although it was originally built by the Romans) and where you can stroll freely through its various gardens and interior rooms.
Once you have visited the castle, go down to the Baixa district, the largest center of activity and commerce in the capital, and an exceptional place to admire the exquisite neoclassical architecture of its streets and buildings. Special mention for the gigantic Praça do Comércio, located on the banks of the Tagus River and an ideal place to have a coffee or a snack in one of its bars and terraces.
DAY 2
After your first contact with Lisbon, we continue with the Belém neighborhood, a place that deserves to be explored thoroughly, due to the large number of buildings and monuments that are concentrated here.
Once you have arrived in the area, your first stop will be the Jerónimos Monastery, a beautiful building of Manueline architecture, whose obligatory stops are the cloister, an interior courtyard decorated by arches and carved columns; and the Chapel of Santa María, adorned with vaults, fine tiles and elaborate carvings.
Continue your itinerary by visiting the Monument to the Discoveries, a huge sculpture of a Portuguese caravel commemorating the achievements of 15th century Portuguese explorers, and the Belém Tower, an imposing defensive fortress built in the 16th century to guard Lisbon's harbor and offering incredible views of the Tagus River and its surroundings.
With this, you would have already seen the most important things, although you can't leave here without tasting the Belém cream pastries, a typical Lisbon sweet that you can enjoy, freshly made, in their own factory. Delicious!
- Would you like to know Lisbon in a different way? Find out more about our boat trip from Lisbon to Belém and discover the most iconic points of the city while sailing along the Tagus. -
DAY 3
There is nothing better to put the finishing touch to this list of things to see in Lisbon in 3 days than to visit Bairro Alto, the true center of the city's nightlife, where you can enjoy a large number of pubs, bars with live music... or alternative stores and exquisite restaurants if you decide to explore it during the day.
Other interesting attractions in this area are the Santa Justa Elevator and the San Pedro de Alcántara viewpoint, two points from which you can enjoy incredible views of the city and take some photos to remember.
To finish and say goodbye to the Portuguese capital in style, be sure to visit the Park of Nations, perfect for relaxing in one of its many green areas, take a stroll along the promenade, see the whole area from an eagle's eye view from the cable car or visit the Lisbon Oceanarium, one of the largest aquariums with the greatest diversity of species in the world.
- Surprise your family or friends with this spectacular sunset boat ride in Lisbon and live an unrepeatable experience. Get more information now! -
Plan your vacations with FRS
Now that you know what to see in Lisbon in 3 days, it's time to pack your bags and come and visit this amazing city.
At FRS we help you organize all your trips in the easiest and most comfortable way, thanks to the different ferry lines and other attractions that we put at your disposal, such as this attractive offer of boat trips around Lisbon.